About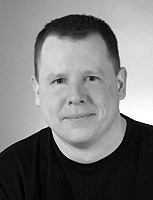 Russ Lyon Sotheby's International Realty is a gathering of real estate craftsmen dedicated to the ideals of integrity and professionalism. Every person involved with Sotheby's International is heald to a higher standard. We utilize innovative skills, programs, and technologies to create the finest real estate services company to be found. The mission of Sotheby's is to provide its clients with the most responsive personalized service attainable – nothing less will do.

The environment within Sotheby's International Realty is unique in the industry. Seasoned management innovatively supports the efforts of the Company's members to create a dynamic and inspiring atmosphere that invigorates and hones the skills of everyone involved. Collaboration and networking are fostered to create a synergy that puts the whole company to work for every client. The artistic blending of proven traditions and state-of-the-art innovation is unsurpassed. These assets are positioned on a base of financial stability and corporate staying power.

We understand that buying or selling a home is more than just a transaction: it's a life-changing experience. That's why our team of highly-seasoned real estate professionals is dedicated to providing exceptional, personalized service for all of our clients. We take great pride in the relationships we build and always work relentlessly on the client's behalf to help them achieve their real estate goals.

Our team of experts represents the best and brightest in the industry, and we're always striving to lead the field in research, innovation, and consumer education. Today's buyers and sellers need a trusted resource that can guide them through the complex world of real estate. With our extensive knowledge and commitment to providing only the best and most timely information to our clients, we are your go-to source for real estate industry insight and advice.


Our Mission Statement:
Our philosophy is simple: clients come first. We pledge to be in constant communication with our clients, keeping them fully informed throughout the entire buying or selling process. We believe that if you're not left with an amazing experience, we haven't done our job. We don't measure success through achievements or awards, but through the satisfaction of our clients.